Samsung E1720NR Review
2 min read
Samsung E1720NR ReviewIf you think about buying a new monitor, Samsung E1720NR LCD is a...
Samsung E1720NR Review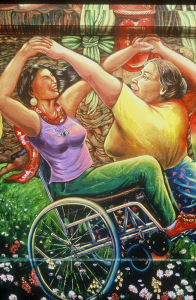 If you think about buying a new monitor, Samsung E1720NR LCD is a perfect choice. First, this monitor LCD 17 inch is designed with height adjustable stand to improve your viewing comfort, and it has a high 50,000:1 dynamic contrast ratio that helps you see all the images you want in vivid colors and brilliant intensity.
Another good feature of the Samsung E1720NR LCD Monitor is the fast response time of only 5 ms. This means you can enjoy your games, movies or any internet content without the motion blurring or ghosting that appear in conventional monitors. The Samsung monitor also has a 5-mode angle management that allows you to watch your favorite movies or videos anyway you like: sitting, lying down, or even standing, when you may be exercising or cooking.
Keep in mind that Samsung E1720NR LCD Monitor is also eco-friendly. You can save energy using it, because the brightness it is adjusted based on how much you want to save: 100%, 75%, 50% or you can also adjust the brightness of your monitor manually. And another reason why you can say your monitor is eco-friendly is because it can turn itself off at a specified time, which also extends the life of your monitor LCD 17.
Maybe you have always wanted to be able to enhance your favorite images and now you can, because this monitor offers you four photographic effects from which to choose: Aqua, Sepia, Green and Grayscale.
You definitely had times when you got nervous because of an image that did not fit on your monitor. You needed to stretch it, but the only thing you got was a distorted image. You can relax now because this monitor has an intelligent adjustable image size function that will help you enjoy your images the way they are, in a wider screen.
Because you know how important your time is, you will definitely be pleased by the custom key feature that allows you to assign the function you want to a customized key, so you can access it in a second.
And do not forget that all that comes with a stylish design, with ultra narrow bezels.