Samsung Galaxy S ll
3 min read
Samsung Galaxy S llThe Samsung Galaxy S ll smartphone is sometimes offered as a product...
Samsung Galaxy S ll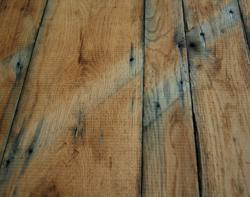 The Samsung Galaxy S ll smartphone is sometimes offered as a product from AT & T for use on its 4G network. This smartphone offers a wide variety of features that consumers can use to communicate with family, friends and business associates. It not only provides owners a reliable network for communication it also has the ability to entertain them with video games, movies and music.
The Samsung Galaxy S ll smartphone can be used for taking pictures at birthday parties or special events and it even has a video recording feature that allows owners to make home movies just about anywhere they can take this phone. This phone also can record and play back movies in HD. Users also have a variety of features for the camera that helps to make the most of their filming and photographing experience. Users can also stream movies or watch videos on their favorite websites.
Many modern smartphones are used for more than just making telephone calls and text messaging. They are also used for playing games and having fun. There are a variety of games that are available for the Galaxy S ll made available from the Android market. Parents can allow their phones to be used as hand-held gaming devices for their children. Family orientated gaming apps such as Angry Birds is available for play. Other games such as poker or classical chess can be downloaded onto the phone.
Some people honestly need a device that will assist them with keeping track of appointments, help them to create and use documents and provide them with updated and timely news about current events. The Samsung Galaxy S ll uses widgets and apps in order to covert the phone into a mobile device that has some PDA capabilities. Some widgets help users to organize important information. Samsung's smartphone also uses Microsoft's Exchange ActiveSync for documents and office related functions. Encrypted security characteristics have been added to the phone to protect sensitive data.
There are many people who really are concerned about the environment and the Samsung Galaxy S ll offers them a special feature called the Green Guide. This guide informs the phone owners about the various environmentally friendly products, services and practices. User guides, support videos and simulations are made available through this app.
The Samsung Galaxy S ll can also be used a musical player. Users can download the FM Radio app and play on air music or they can create their own playlists. The built-in player is compatible with certain music files such as MP4, MP3, WAV and many different other types of file formats.
Since the Galaxy S ll is offered on AT & T's 4G Network, it allows people to use the web-based features and functions with greater speed and ease. The virtual keyboard allows users to use the Swipe feature in order to text or to input information and users can also use voice activated commands as well. The Samsung Galaxy S ll provides owners with the ability to communicate with the world and their families and friends through a capable smartphone device.