The Samsung Wave – Effortless Design and Power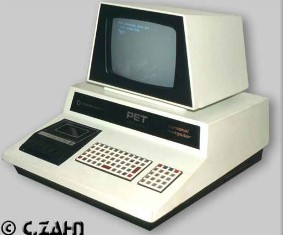 With the steady decline in release of Symbian-based handsets, mobile manufacturers face a tricky decision. Do they follow the same path taken by HTC, and base their latest top tier handsets on Google's Android, or do they try and do their own thing, spending the time and money required to create a viable alternative OS.
Samsung have opted to hedge their bets, by producing several handsets based on Android, while at the same time making a range of phones based on their newly developed operating system, Bada, which features the TouchWiz user interface found on many mid-range Samsung Handsets.
The Samsung Wave is the first handset from the Korean manufacturer to feature its new open-source operating system, Bada, and also happens to be one of the most stylish smartphones available right now. In addition to its OS, what sets the Samsung Wave apart from the crowd is its outstanding 3.3 inch Super AMOLED display and high quality design.
The Samsung Wave includes a potent 1GHz Hummingbird processor that, together with the 5 Megapixel camera, allows for HD video recording. The camera capabilities are further improved by an LED flash and dedicated shutter button. Video playback on the large screen looks amazing, and common formats like Divx, Xvid and WMV are all supported. The Samsung wave includes a regular 3.5 mm headphone jack, and comes with 1.5GB of memory, expandable via microSD card.
Considering this is essentially a version one release of Bada, it does a great job, running extremely quickly and providing quick and easy access to common smartphone features like social messaging widgets and email access. The web browser is great too, with tabbed browsing and Flash Light support. In addition to the wide range of pre-installed apps and widgets, the Samsung Wave also comes with access to Samsungs own online store, which has a huge range of additional games and apps for download.
Considering hardware alone, the Samsung Wave is a hugely appealing handset, with an outstanding design and Samsung's AMOLED technology driving an amazing screen. The real question mark is going to be on the software side. There is no doubt that Bada can compete in terms of basic functionality with Android and iOS. The doubts are really going to centre on issues like third party support for apps and games, and whether Samsung will remain committed to Bada as the inevitable improvements and advances of competing platforms continue to progress.